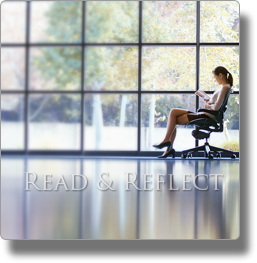 You know how the song goes. It's the same as all the other love songs. Love is always the answer. All you need is love. Love will keep us together. Love makes the world go 'round. Sounds wonderful until reality hits. Our definitions, expressions, and expectations of love are so varied. Human love is highly flawed because, um, well—it's human.
Jesus stated that the greatest expression of love is to lay down one's life for another.
I used to think He was referring to the fiery stake, the coliseum, or the foxhole. That's awfully convenient thinking for a woman living in tree-lined suburbia. It took twenty years of marriage, fifteen years of motherhood, thirty years of Christianity and countless relationships---but I finally began to grasp what "laying down one's life" looks like. Unfortunately, comprehension does not always produce desired behavior. The Apostle Paul made that quite clear. (I do, I don't, I want, I can't…) My love is finite and not always kind (ask Frank). My love is often impatient and prone to outbursts of frustration (ask my kids). My love takes offense and keeps a record of wrongs (ask my friends). My love is often self-seeking and does not naturally look to wash the feet of others (ask my pastor). And as I look around me, I realize I'm not alone. I don't need to visit a war torn country to observe man's inhumanity to man. I can watch it at my own dinner table, during the P.T.A. meeting or in the toy section of Target. Once in a while, it can even be observed in the church lobby.
With all due respect to Oprah, her "I will love who I want, when I want, in the way I want…" philosophy just doesn't cut the mustard. In an essay she wrote for her highly popular O Magazine, she states: "I am through with the toxic behavior that forces me to do for others what I choose not to do. I have been delivered from all that harmful guilt. I no longer give anything or do anything or go anywhere unless I want to." Unless she wants to? So much for denying one's self, picking up the cross, and decreasing so God can increase. I suppose it's for the best that Oprah doesn't have kids. I can't say changing diapers, standing on sidelines in drizzle, or driving in circles all day are tasks I want to do. The duties and sacrifices involved in marriage also require a large dose of selflessness. And true friendship that is not self-seeking is hard to find. You're wealthy if you have found one or two forever friends.
So where is genuine love to be found? Isn't that what most people say they're searching for? Reality television, psychic hotlines, personal ads, and the like are all straws in the futile grasp to reach Nirvana. A line from an old song by a no longer famous rock star expresses his desperate search for the real thing. "I'd give everything I have—all that I own--- for one whole minute of pure, true love." If, as a Christian, your heart does not break for those who have felt shortchanged in the economy of pure, true love; then maybe you need a heart transplant. May the Lord have mercy on believers who have ceased to be merciful.
I am far from being an expert in matters of the heart and I do not claim to be one who always loves purely, but I do know where to go to find this ever elusive, often fabled, poorly imitated treasure called love. I have discovered a deep well that never runs dry and it is my thrill (as well as my purpose in life) to tell others where to find it. Look out the window, down the office hall, into the next car, and around your kitchen table. There are a lot of love-starved people nearby. You may be one of them. Hurting hearts abound and there are many imposters who are more than happy to step up and wreak havoc on these fragile lives. Sure, there have always been false prophets at every turn but there has also always been a remnant of God's people who refuse to be silent about "the well." How grateful I am for the cup bearers, the torch carriers, the prayer warriors, and the burden sharers. They are not many in number but they are mighty in stature. I took a lifetime membership with this group just a few years ago. The dues are quite high but the perks are fabulous. I am learning what real love is and I will never again settle for cheap imitations.
Turn to the very familiar but infrequently modeled "love passage" in 1 Corinthians 13. Read it. Read it again and substitute the name Jesus for the word love. Encouraged? Jesus is synonymous with love. Read it a third time and substitute your own name for the word love. Discouraged? Don't be. You have the rest of your life to become a great lover of God and of people.
So, send some cards "just because" and give flowers to special people while they are still on this earth. Sing your favorite love song, enjoy a piece of chocolate, and allow your heart to smile. And don't forget to tell everybody where that amazing well is and what it holds. After all, what the world needs now is Jesus, sweet Jesus. Jesus is always the answer. All you need is Jesus. Jesus will keep us together and it is only Jesus that makes the world go 'round. God's love is absolutely perfect because, um, well---He's God.
Whoever drinks of the water that I shall give shall never thirst; but the water that I shall give shall become a well of water springing up to eternal life. John 4:14